Cattlemen's Days Royalty
Many young women have ably served as the public face of Cattlemen's Days 4-H and PRCA rodeo contestants & spectators.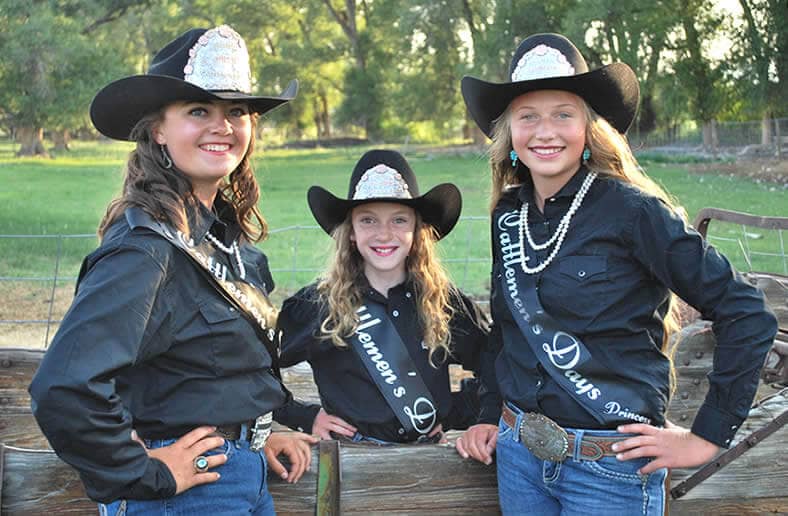 2021 Royalty
Queen Clara Cranor, Jr. Miss Genevieve Williams, and Princess Aspen McNulty
---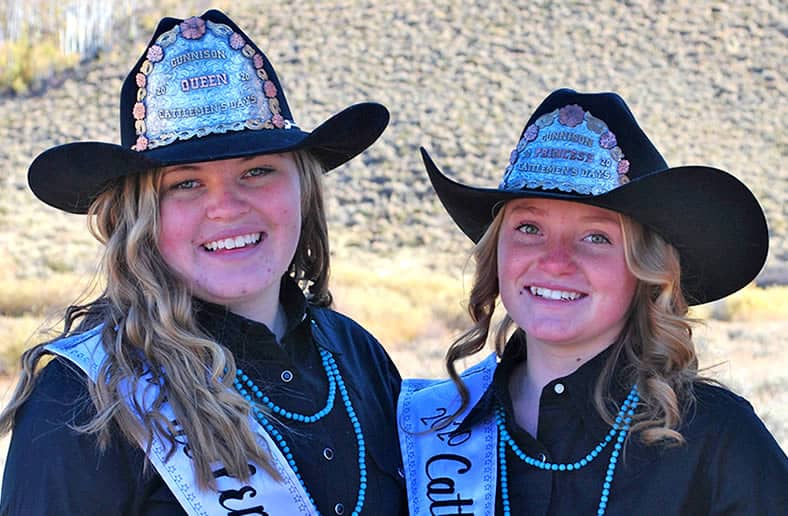 2020 Royalty
Queen Lily Redden and Princess Hadyn Perkins
---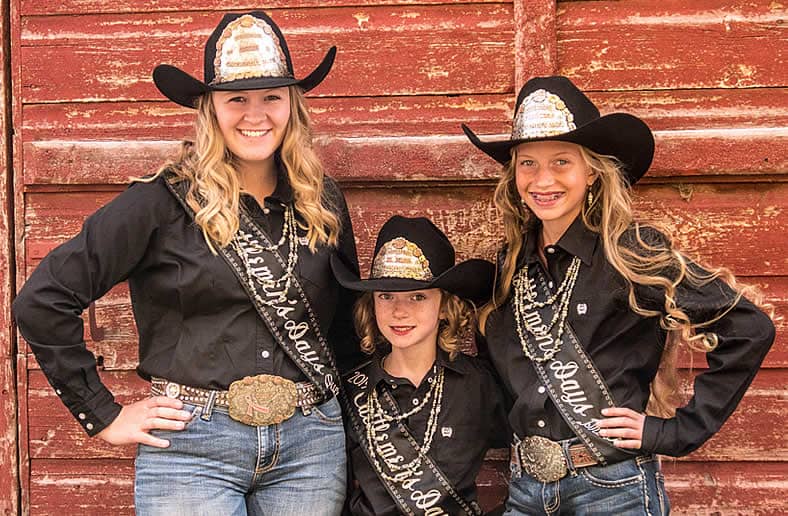 2019 Royalty
Queen Taylor Watters,  Princess Aspen McNulty, Jr. Miss Genevieve Williams
---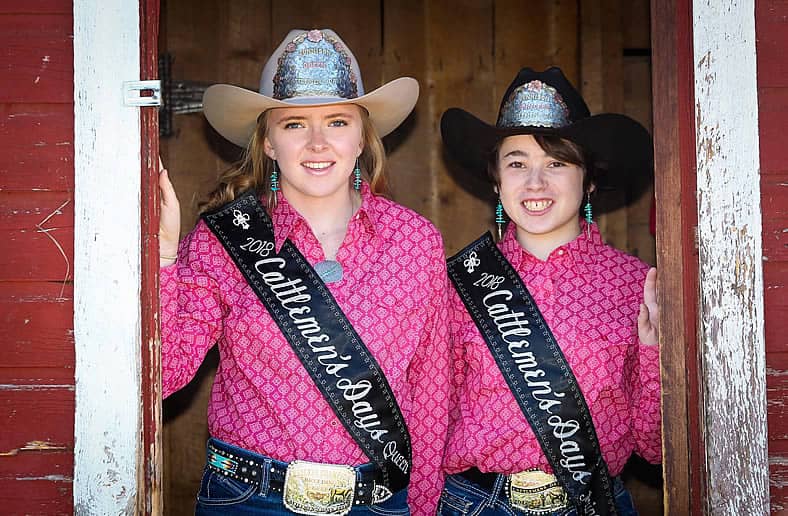 2018 Royalty
Queen Cathrine Washburn, Princess Abby Rourke
---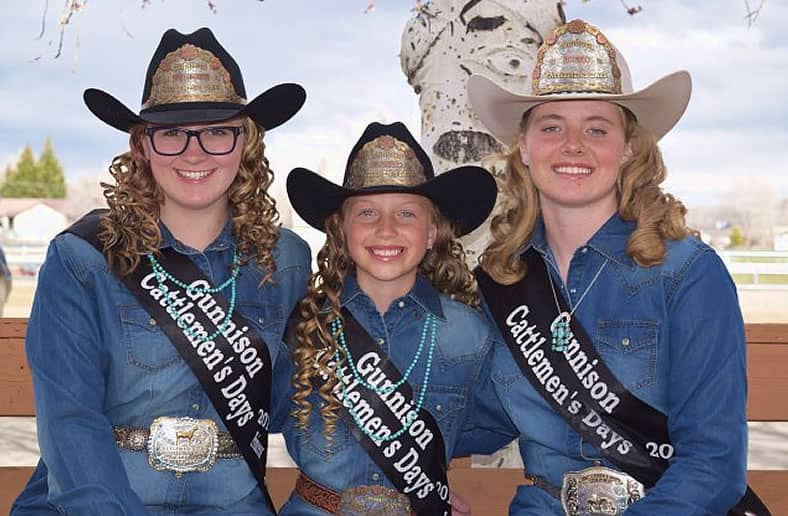 2017 Royalty
Queen Madaline Redden, Princess Taylor Watters, Jr. Miss Aspen McNulty
---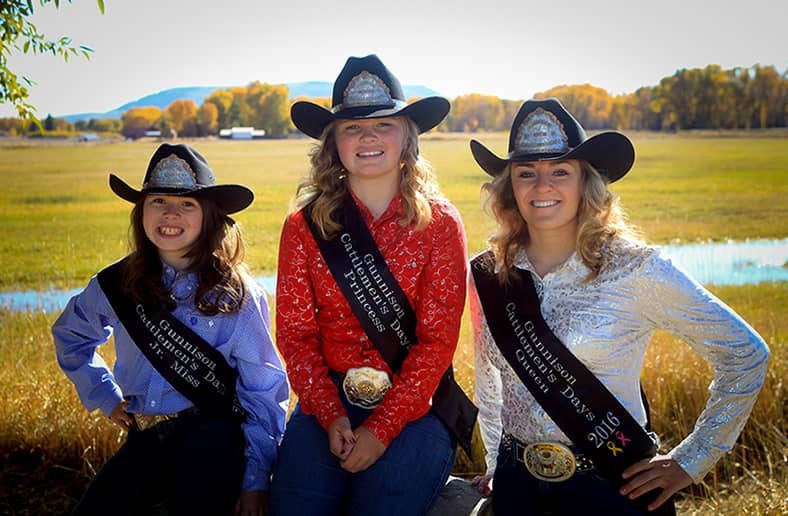 2016 Royalty
Queen Hannah Cranor, Princess Lily Redden,  Jr. Miss Abby Rourke
---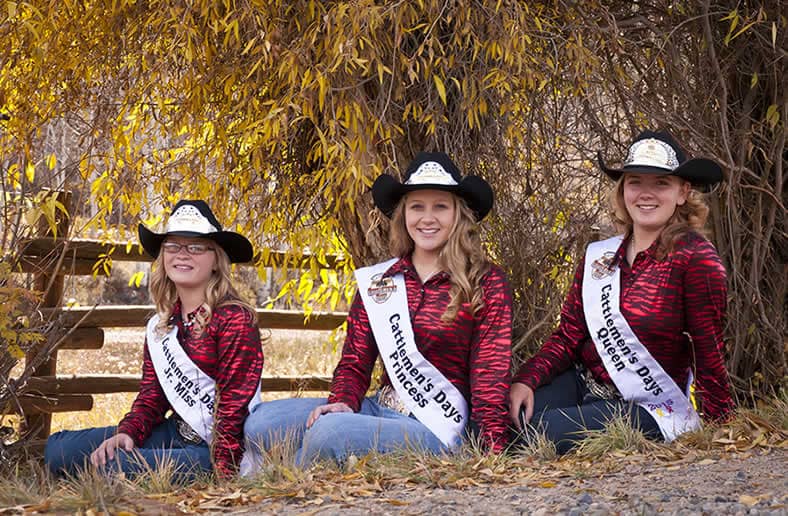 2015 Royalty
Queen Taylor Barnes, Princess Grace Delany,  Jr. Miss Aubrie Brown
---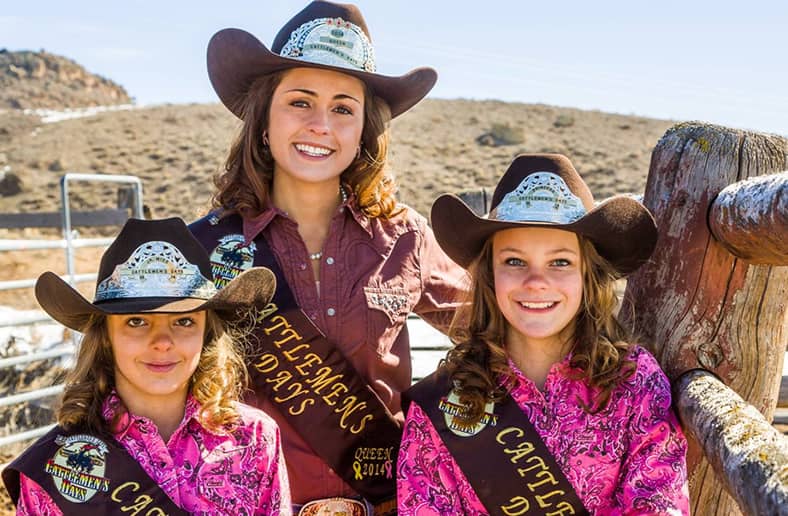 2014 Royalty
Queen Sara Sage Coblentz, Princess Courtney Willis, Jr. Miss Amanda Willis
---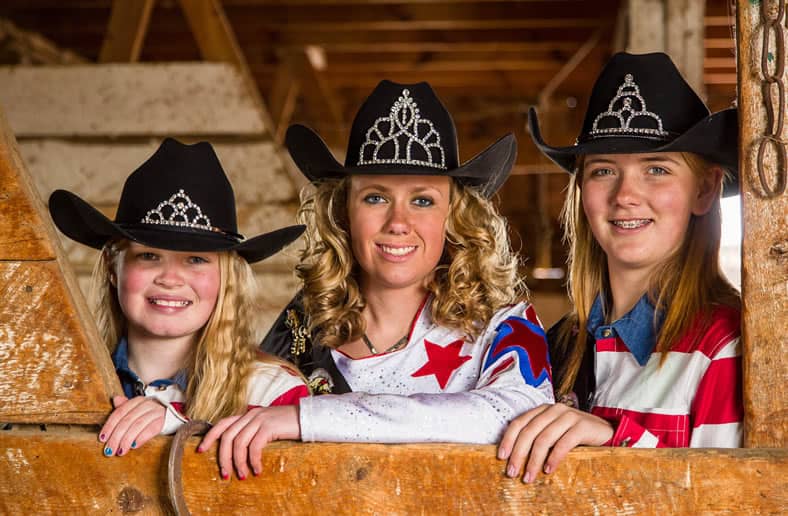 2013 Royalty
Queen Hannah Rose Wenum, Queen's Attendant Taylor Barnes, Junior Miss Lily Redden
JULY  1st and 2nd - Cattlemen's Days TETWP Songwriter Shuffle
JULY 3rd - Open Horse Show
JULY 4th - TETWP Concert at I-Bar
JULY 2nd - 9th - 4-H Shows
JULY 10th - Buyers BBQ, Scholarship, 4H Auction
JULY 11th - Ranch Rodeo
JULY 12th - 14th - Watershed Events
Ranch Arena Team Sort,
Barrel Races, Team Roping
JULY 14th - Pioneer Banquet at the Elks Lodge
JULY 14th - 17th - Carnival
JULY 15th - PRCA #1 TETWP Rodeo
JULY 16th - PRCA Patriot Night Rodeo
JULY 17th - Cattlemen's Days Parade, PRCA Gunnison Ranchland Legacy Rodeo, Dance at the Elks Lodge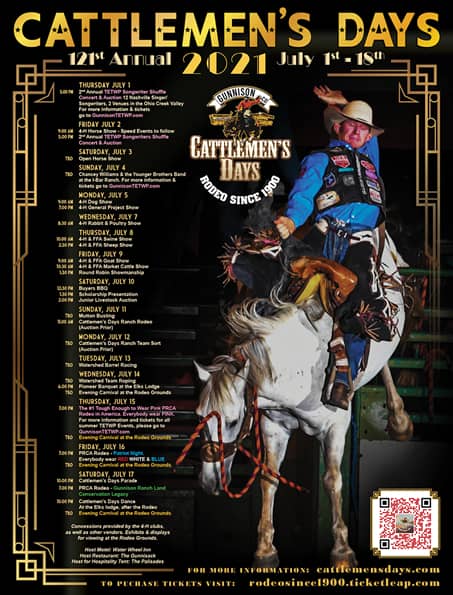 Drop Us a Line
Don't be shy. Let us know if you have any questions!