Cattlemen's Days Committee

2021 Cattlemen's Days Committee
These are the hard-working folks that bring the finest PCRA Rodeos and Western Events to the Gunnison Valley each year.
Tell 'em howdy next time you see them in town.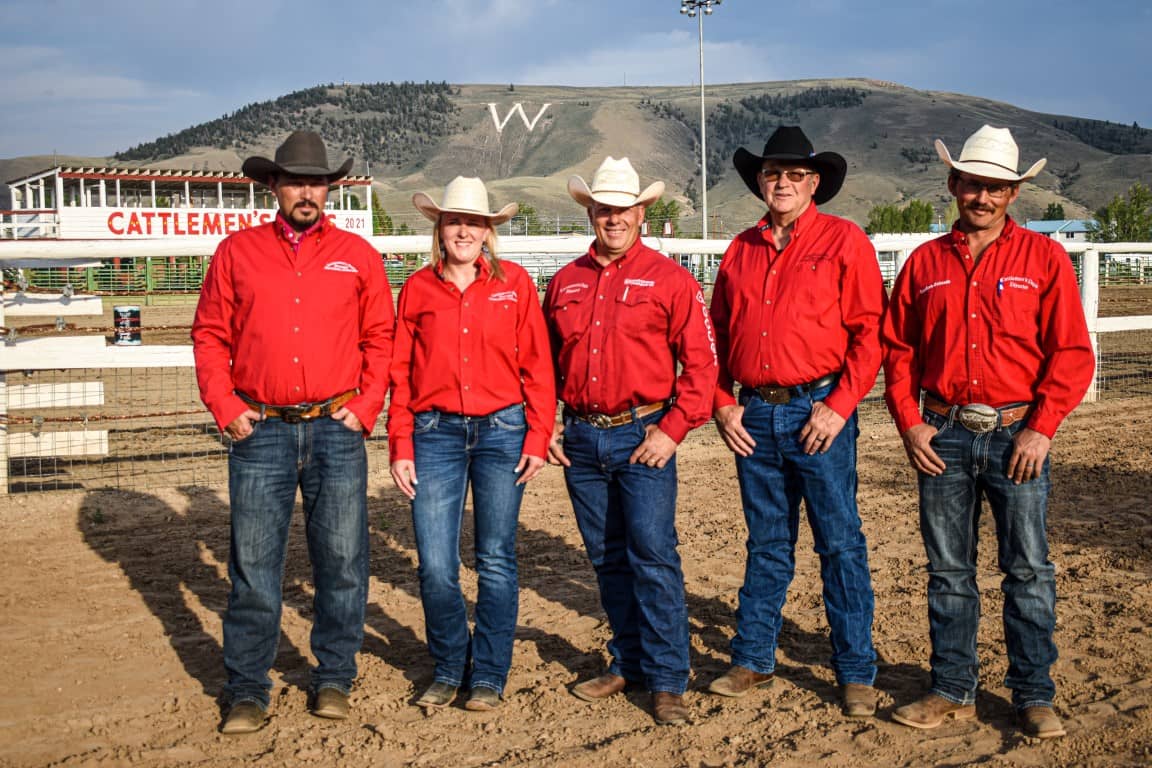 Brad Tutor
1st Vice President
Tyler Hansen
2nd Vice President
Karla Rundell
Secretary/Treasurer


Bill Knowles
Ticket Coordinator

Mike Dawson
Ranch Rodeo and Team Sorting
Ivy McNulty
Open Horse Show
Ivy McNulty
Queen Coordinator
Megan Mensing
Sponsorships

Heidi Sherratt
Tough Enough to Wear Pink
Sarah Kosin
Vendor Coordinator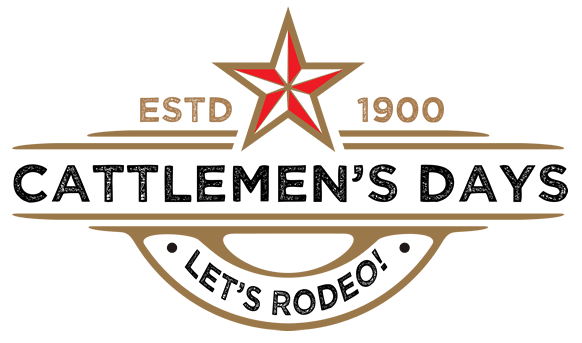 JULY  1st and 2nd - Cattlemen's Days TETWP Songwriter Shuffle
JULY 3rd - Open Horse Show
JULY 4th - TETWP Concert at I-Bar
JULY 2nd - 9th - 4-H Shows
JULY 10th - Buyers BBQ, Scholarship, 4H Auction
JULY 11th - Ranch Rodeo
JULY 12th - 14th - Watershed Events
Ranch Arena Team Sort,
Barrel Races, Team Roping
JULY 14th - Pioneer Banquet at the Elks Lodge
JULY 14th - 17th - Carnival
JULY 15th - PRCA #1 TETWP Rodeo
JULY 16th - PRCA Patriot Night Rodeo
JULY 17th - Cattlemen's Days Parade, PRCA Gunnison Ranchland Legacy Rodeo, Dance at the Elks Lodge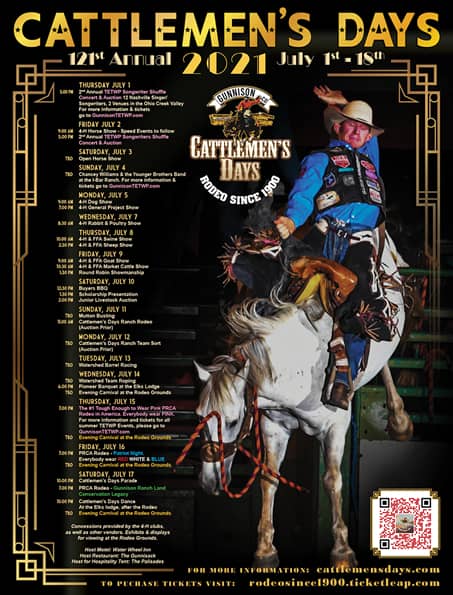 Drop Us a Line
Don't be shy. Let us know if you have any questions!