Cattlemen's Days Arena Team Sorting
Cattlemen's Days Arena Team Sorting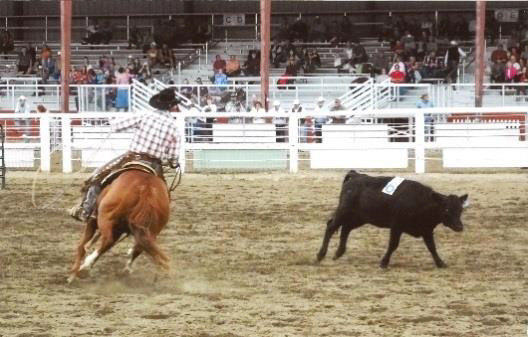 Date: Monday, July 12th
Time: TBA
Youth (<16) will run between pens and before short go
Place: Gunnison County Fairgrounds
3 Person Team (2 gate arena sort)
PICK 1 TEAM & DRAW 1 TEAM ($180/team of 3 riders ($60/rider), enter 2x max
Or DRAW ENTRIES ($30/rider). Maximum of 4 rides per individual.
Youth (under 16)
Picked teams – Maximum of 2 entries  ($10/youth) 100% payback
ENTRIES CLOSE Date TBD or when a maximum of 20 picked teams reached (40 teams total)
Forms 
Forms not available at this time
Team Arena Sort Entry Form (PDF)
Team Arena Sort Rules & Rating System (PDF)
2018 Gunnison Team Arena Sort Flyer (PDF)
Added $$$ & Sponsored by:
Kirk Buttermore
Loop Cattle Company
CONTACT Mike Dawson 970-596-5329, watershedroping@live.com for more info.
JULY  1st and 2nd - Cattlemen's Days TETWP Songwriter Shuffle
JULY 3rd - Open Horse Show
JULY 4th - TETWP Concert at I-Bar
JULY 2nd - 9th - 4-H Shows
JULY 10th - Buyers BBQ, Scholarship, 4H Auction
JULY 11th - Mutton Busting & Ranch Rodeo
JULY 12th - 14th - Watershed Events
Ranch Rodeo, Ranch Team Sort,
Barrel Races, Team Roping
JULY 14th - Pioneer Banquet at the Elks Lodge
JULY 14th - 17th - Carnival
JULY 15th - PRCA #1 TETWP Rodeo
JULY 16th - PRCA Patriot Night Rodeo
JULY 17th - Cattlemen's Days Parade, PRCA Gunnison Ranchland Legacy Rodeo, Dance at the Elks Lodge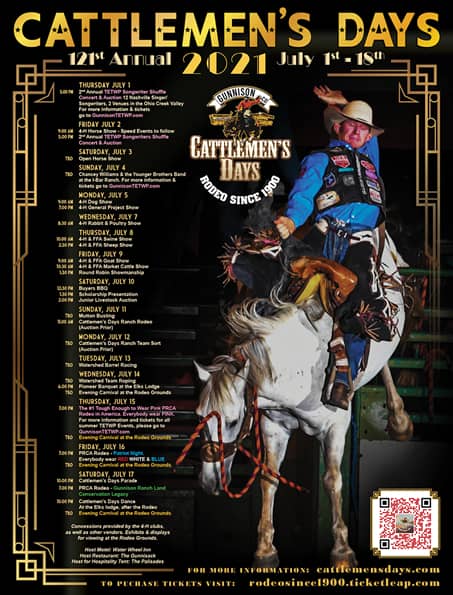 Drop Us a Line
Don't be shy. Let us know if you have any questions!