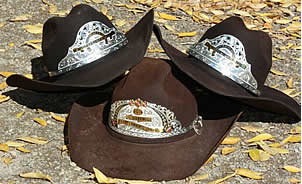 Cattlemen's Days is one of Colorado's oldest rodeos. An important aspect of the events has always been the Cattlemen's Days Queen and her Court. Many young women have successfully served as the public face of Cattlemen's Days 4-H and PRCA rodeo contestants and spectators.
Gunnison County women between ages 8 to 24 can compete.
Please see the Royalty Tryout Page for more information and an application.
Tryouts Schedule of Events
Gunnison County Rodeo Grounds
8:00 am – Check-in, get your contestant number, reining pattern, and turn in your portfolio.
8:30 am – Reining pattern, followed by Grand Entry
10:00 am – Speeches and Impromptu questions
11:00 am – Interviews
12:00 pm – Meet back up for crowning.
All times are approximate; depending on the number of contestants the times may be altered appropriately.