Cattlemen's Days Team Roping Jackpot

Date: TBD
Time: Enter by TBD / Rope at TBD
Place: Gunnison Fair Grounds
OPEN ROPING
Pick 1-Draw 2 $150/man Enter 2x (6 runs-$300)
Draw all– $50 per run (6 runs max – $300)
#8 Incentive – Incentive pot bases on % entries
-1.5 Second handicap per team # applies after 2nd steer, 3 head, Progressive after 1st steer.
Prizes for top teams, header and heeler
INFORMATION:
Flyer (PDF) Not Available at this Time
Sponsored by: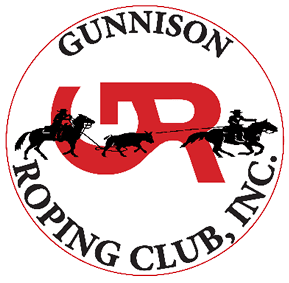 Gunnison Roping Club
MORE INFO:
Tyler Hansen, 970-275-4777
Mike Dawson, 970-596-5329
watershedroping@live.com
https://facebook.com/watershedroping
JULY  1st and 2nd - Cattlemen's Days TETWP Songwriter Shuffle
JULY 3rd - Open Horse Show
JULY 4th - TETWP Concert at I-Bar
JULY 2nd - 9th - 4-H Shows
JULY 10th - Buyers BBQ, Scholarship, 4H Auction
JULY 11th - Ranch Rodeo
JULY 12th - 14th - Watershed Events
Ranch Arena Team Sort,
Barrel Races, Team Roping
JULY 14th - Pioneer Banquet at the Elks Lodge
JULY 14th - 17th - Carnival
JULY 15th - PRCA #1 TETWP Rodeo
JULY 16th - PRCA Patriot Night Rodeo
JULY 17th - Cattlemen's Days Parade, PRCA Gunnison Ranchland Legacy Rodeo, Dance at the Elks Lodge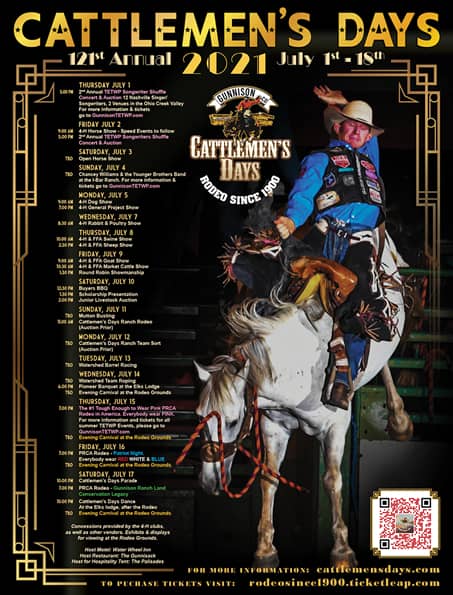 Drop Us a Line
Don't be shy. Let us know if you have any questions!